Ryogoku Kokugikan
2023.01.08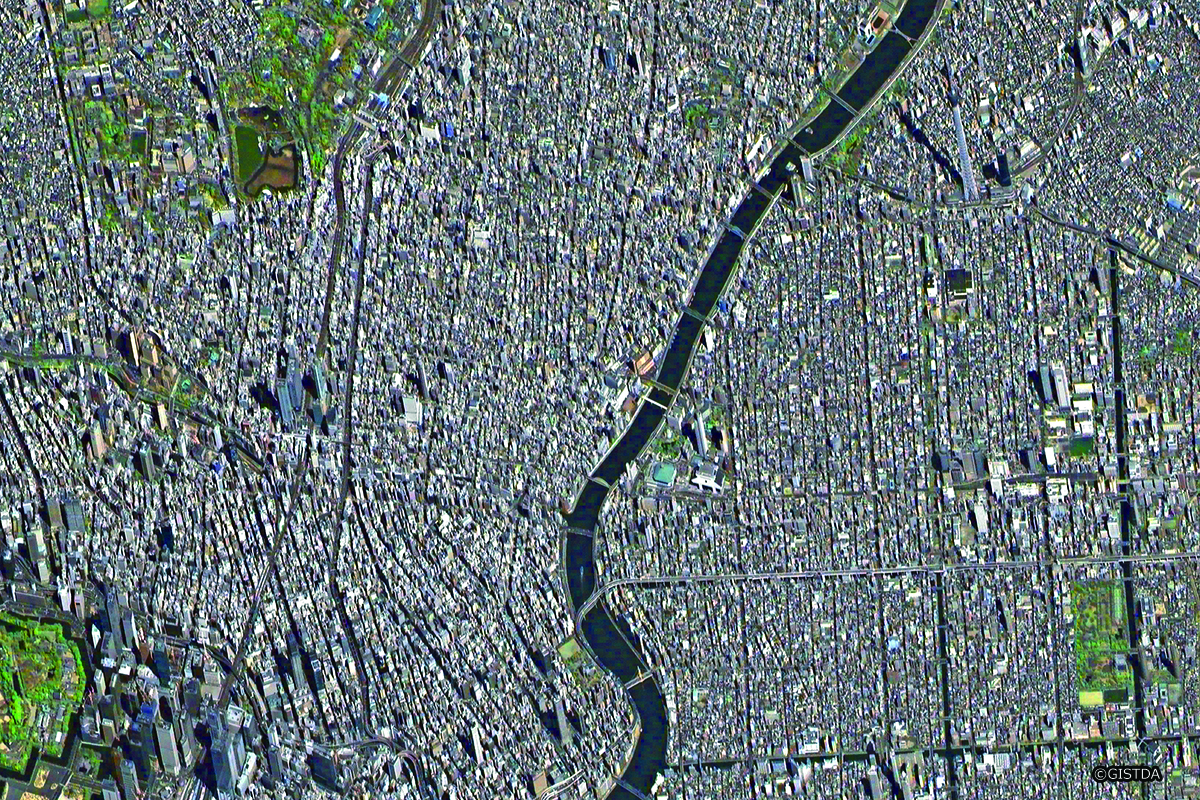 The green roof by the Sumida River in the center of the image is the Kokugikan, the sumo hall of fame, also known as Japan's national sport.

It holds on here that the national Sumo tournaments in Tokyo are every January, May, and September.
It was also the venue for the boxing event at the Tokyo 2020 Games, where Irie, a featherweight, won Japan's first gold medal in women's boxing.
Although Kokugikan has a strong image as a sumo stadium, it also hosts various events such as boxing, professional wrestling, and concerts.

The surrounding area containing Ryogoku, sandwiched between the Sumida River and the Nakagawa River, was originally a marshy area that had been troubled by flood damage, such as an outburst of water in the old days.
After the Furisode Fire in 1657, the Edo Shogunate began urban reconstruction focusing on fire prevention measures.

The Ryogoku Bridge had built across the Sumida River, and firebreaks and firebreaks had constructed throughout the city. The Honjo Magistrate and other officials opened the Tategawa River, the Oyokogawa River, and the north and south warigesui canal and rezoned the area form into an urban area with mainly samurai residences.
Honjo Fukagawa is well known as the setting of many Japanese historical novels.
| | |
| --- | --- |
| Location | Kokugikan (Japan) |
| Satellite / Satellite imaging product | THEOS/PAN and MULTI |