Tanegashima Space Center
2022.10.17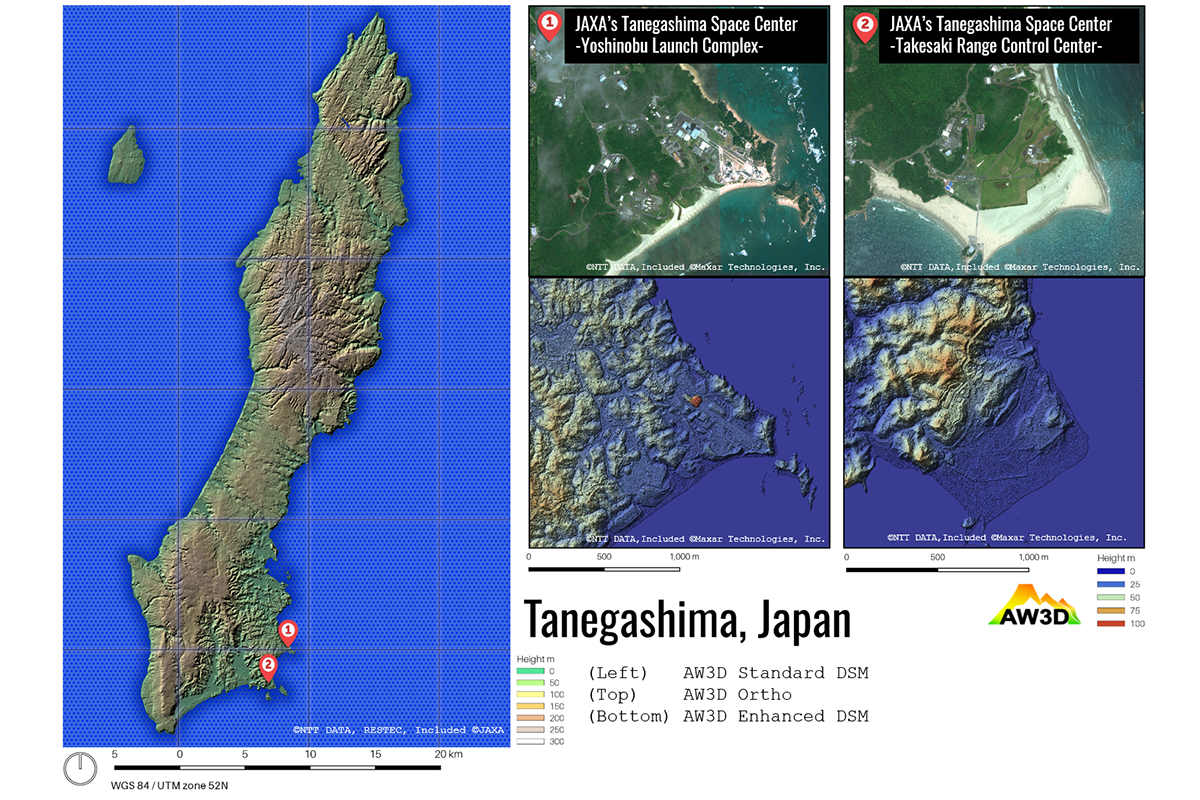 The Tanegashima Space Center of the Japan Aerospace Exploration Agency (JAXA) plays a central role in Japan's space program for satellite launches.

With a total area of 9.7 million square meters, it is one of the vast launch sites in Japan, where a series of operations are carried out, from rocket assembly and final satellite checks to rocket loading, launch, and rocket tracking.
It is said to be the most beautiful launch site in the world because the rocket launched from the launch site faces the southeast coast, and its orange body contrasts with the blue sky and sea.
In the AW3D high-resolution version of the topographic data, the large rocket assembly building at the rocket launch site (Yoshinobu Launch Complex) can see in red. Maintained rocket launches conducted at the tip of the cape, which is in this massive 81-meter-high building.
The Range Control Center is located on a hill in Takesaki, about 3 km from the launch pad. All launch managers gather and make all kinds of decisions regarding launches and tracking here.

More than 50 years have passed since the first SBIIA rocket launched at the Tanegashima Space Center on September 17, 1968. The launching of the next-generation H3 rocket will be scheduled for FY2022.
With this new rocket, which will bring together all of Japan's technologies, space will become even closer to us.
| | |
| --- | --- |
| Location | Tanegashima, Kagoshima (Japan) |
| Satellite / Satellite imaging product | AW3D Standard 2.5m, AW3D Ortho Imagery, AW3D Enhanced |