Nationals of many countries are eligible to enter Japan without a visa unless the purpose of the visit is to reside in Japan, to obtain employment or to otherwise engage in remunerative activities.
The following is a list of nationals of countries that have "Reciprocal Visa Exemption Arrangements" with Japan:
For a period of 6 months or less
Austria, Germany, Ireland, Liechtenstein, Mexico, Switzerland and the United Kingdom (UK citizens only)
For a period of 3 months or less
Argentina, Bahamas, Belgium, Canada, Chile, Costa Rica, Croatia, Cyprus, Denmark, Dominican Rep., El Salvador, Finland, France, Greece, Guatemala, Honduras, Iceland, Israel, Italy, Lesotho, Luxembourg, Macedonia, Malta, Mauritius, the Netherlands, Norway, Portugal (except when the passport was originally issued in present or former Portuguese colonies), San Marino, Singapore, Slovenia, Spain, Surinam, Sweden, Tunisia, Turkey and Uruguay
For a period of 90 days or less
Andorra, Australia, Barbados, Bulgaria, Czech Rep., Estonia, Hong Kong, Hungary, Latvia, Lithuania, Monaco, New Zealand, Poland, Slovakia and the U.S.A.
For a period of up to 14 days
Brunei
Notes: In the case of the waiver of visa requirements of up to three months or 90 days, foreigners are granted upon landing a temporary visitor status for a period of 90 days (15 days for Brunei). Nationals of countries and regions that have taken measures concerning the waiver of visa requirements with Japan for stays of up to six months in principle are granted permission to stay in Japan for 90 days at the time of landing. Nationals of these countries and regions who wish to stay in Japan for more than 90 days must apply at their nearest immigration authority in Japan for an extension of their period of stay.
Nationals of countries that do not have "Reciprocal Visa Exemption Arrangements" with Japan must obtain a visa.
A "Temporary Visitor's Visa" is usually required as permission to stay in Japan for a period of up to 90 days for non-remunerative activities such as sightseeing, participating in amateur sports, visiting relatives, taking inspection tours, participating in lectures or research, attending conferences, making business contacts or other similar activities.
Needless to say, the "Temporary Visitor's Visa" cannot be used for any remunerative purposes, which involve profit making or payment acceptance within Japan by the visitor.
To apply for a visa, the applicant must apply in person to a Japanese Embassy or a consulate, usually in his or her home country. The following documents must be submitted whatever the purpose of visit you are going to make:
Valid passport;
Two passport photos taken within the six months previous to the date of application;
Two official visa application forms, available at the embassy or consulate;
Documents certifying the purpose of the visit.
As the type of documents required for the application may differ according to the purpose of your visit, the applicant is advised to check with the Japanese Embassy or consulate beforehand.
Visa Fee Exemption: The nationals of some 60 countries around the world are exempted from visa fees.
Spring Season (March - May)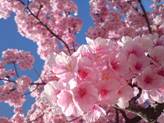 April is spring season in Japan and the average temperature is 14.4 Celsius. In early spring, there are still cold days when a heavy coat is needed, but it gets warm enough during the day that only a short-sleeved shirt is needed. Although there may be days when it gets colder in the morning and evening, most days are generally warm and comfortable. The tourist sites, therefore, are crowded with many people enjoying the balmy weather especially when the sky is clear and the humidity is low -an ideal condition for sightseeing.
Recommended clothing: light jackets, light sweaters and other similar kinds of tops
The plum blossom is a good sign that the cold winter will soon end and spring is just around the corner, followed by the cherry blossom at its best in the Tokyo area between the end of March and the beginning of April to bring this beautiful season to a climax. Splendid views of mountains, fields and gardens all blanketed in gentle pink abound in this season.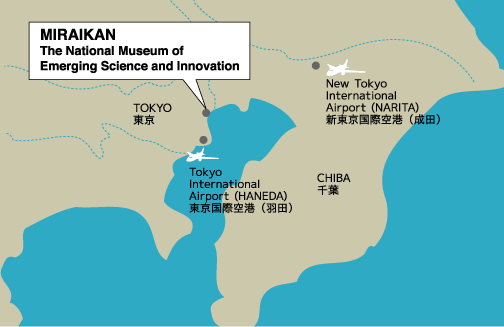 Major Transportations:

1, From Narita International Airport to JR Tokyo Station
Taking Narita Express Train, called N'EX, is fastest and comfortable way to access to Tokyo station. All seats are reserved and you can get the ticket at Narita Station (Terminal 1) or Airport Terminal 2 station (Terminal 2).
Cost: 2,940 JPY / one way/ person
Time: 64 minutes




Terminal 1 "Narita Airport Station"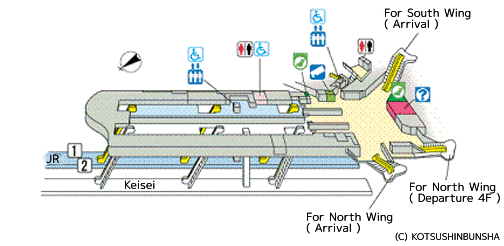 Platform1: For Tokyo (Limited Express include N'EX)
Platform2: For Tokyo (Rapid-service trans)
Terminal 2 "Airport Terminal 2 Station"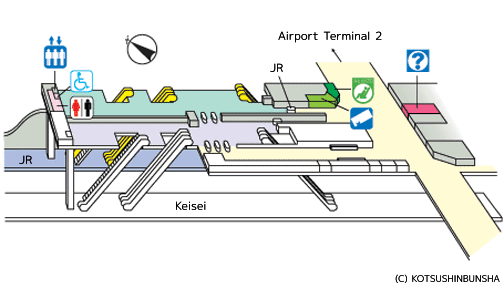 The trains for both directions depart from/arrive at the same platforms.
East Japan Railway
2. From JR Shimbashi Station to Funeno Hakubutsukan by Yurikamome
New Transit Yurikamome, formally the Tokyo Waterfront New Transit Waterfront Line is an
automated guideway transit
service operated by the Tokyo Waterfront New Transit Corporation, connecting
himbashi
to
Toyosu
station.
Cost:
370 JPY
/ one way/ person
Time: 8 minutes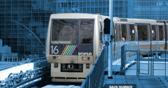 Yurikamome